SPANISH FM VISITS MACEDONIA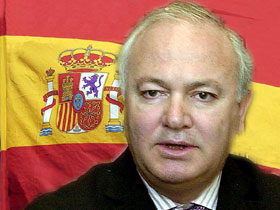 National.

Spanish Foreign Minister Miguel Angel Moratinos paid an official visit to Macedonia on tuesday.

In addition to talks with host Antonio Milososki, FM Moratinos, whose country currently holds the EU Presidency, met President Gjorge Ivanov, Prime Minister Nikola Gruevski, Vice Premier for European Affairs Vasko Naumovski and MPs.

Meetings focused on Macedonia's Euro-integration progress, as well as prospects for start of EU accession talks.

[IdiVidi]