PROTESTS AT PELLA SQUARE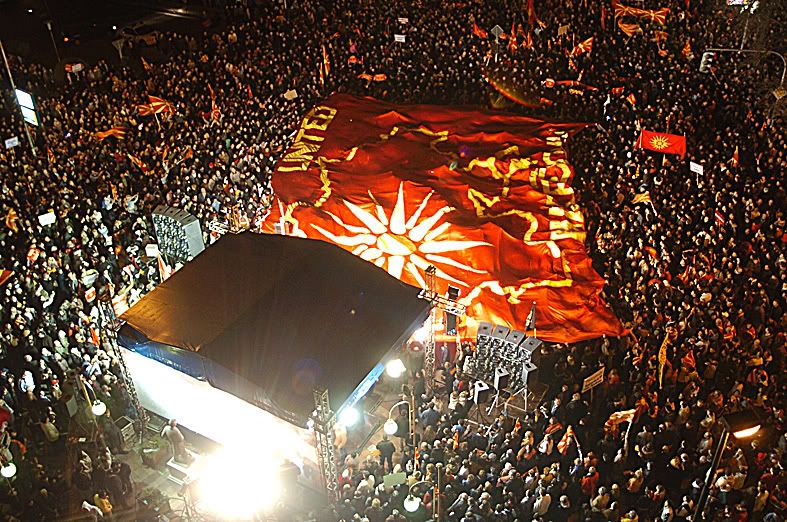 National.

Eight policemen have been lightly injured, while one was seriously wounded during the incidents that occurred late Wednesday following the peaceful civil protest at "Pela" square, when hundreds of protesters marched towards the Greek Liaison Office in Skopje, the Interior Ministry said in a statement.

- Following the peaceful protest, where 10,000 citizens gathered to send a message against the change of Macedonia's constitutional name, hundreds of protesters proceeded towards the Greek Liaison Office where they disturbed the public order and peace by throwing rocks and bottles. Therefore, the special police forces "Alfa" arrested eight people under the suspicion of obstructing policemen in doing their duties, reads the press release.

They have been detained, whereas activities for clarifying the case are underway.

MD: Besides these small incidents, the protest was great! Big attendancy, great atmosphere and the Macedonians have shown their thoughts clearly to the rest of the world and to Greece.
[Mia]