US EXPECTS NAME ISSUE TO BE SOLVED BY OCTOBER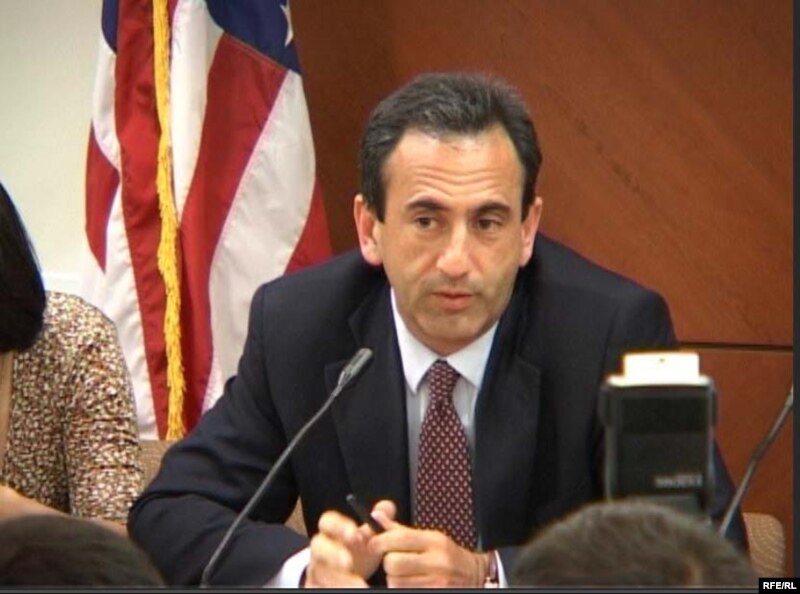 National.

Washington is strongly interested in the maintenance of Macedonia's political and security stability, its successful integration to NATO and the launch of accession talks with the EU.

This was pledged Thursday by US Assistant Secretary of State for European and Eurasian Affairs, Philip Gordon, who met with SDSM leader Branko Crvenkovski. Gordon is also scheduled to meet with President Gjorge Ivanov and DUI leader Ali Ahmeti later in the day.

The United States deems that it is high time the name row with Greece involving the constitutional name of Macedonia to be overcome, which will contribute to the unblocking of country's Euro-Atlantic integration.

According to Crvenkovski, the period left till June was very short to settle the name issue and the process only needed to be kicked off.

- From the point of view of US, the next event which is probably is far more important is the NATO summit in October and early November in Portugal. By then, the process should finish, which means it has to start these days, said Crvenkovski.

Interlocutors at the meeting also discussed the multi-ethnic relations and the latest two police actions in which a significant amount of weapons had been seized.

[Idividi]