MACEDONIA DRAWS IN ZENICA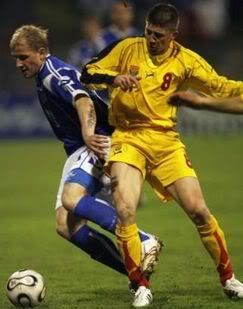 Sports.

The Macedonian national football team played Bosnia-Hercegovina in Zenica, BiH yesterday. The exciting friendly match ended in a 2-2 draw.

The Bosnians took the early lead with 2 quick goals by Dario Damjanovic. This made the Macedonians push forward and Macedonian attacker, Goran Maznov grabbed his chance and scored 2 goals for Macedonia, which were also the final goals.

MD: Great game, even though it was a friendly and the pitch was awfull! Macedonia's next opponent will be Poland in another friendly.
[Macedonianfootball.com]