COOPERATION BETWEEN DUTCH AND MACEDONIAN CUSTOMS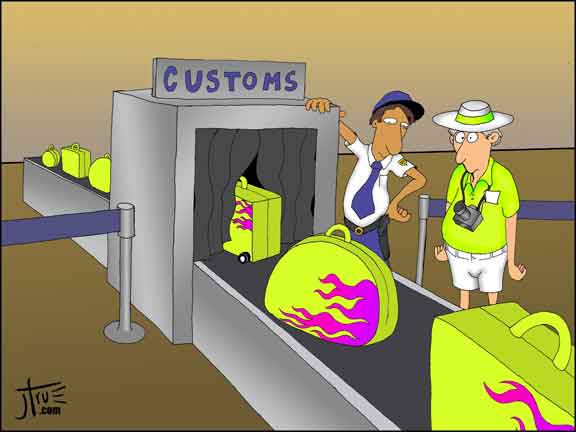 National.

A new, 2,5-year long MATRA project on technical cooperation between the Dutch Tax and Customs Administration and Macedonia's Customs Administration (CA) was promoted at Tuesday's ceremony regarding the successful completion of the five-year bilateral project on technical cooperation between the two institutions.

The Dutch-funded project, worth EUR 300,000, will focus on building communication and management capabilities in the Customs Administration.

"Investment in human resources is one of the most important aspects of every institution, especially in the customs administration. The new project will refer to transfer of human management systems from the Netherlands to Macedonia, especially in the managerial part", said Customs Administration director Vanco Kargov.

According to Kargov, the previous five-year MATRA project, worth EUR 420,000, focused on transfer of Dutch experiences in capacity building of Macedonia's CA in coping with falsified goods. The project also contributed to the development of line 197 for prevention of corruption in customs, as well as development of capabilities for control of commercial companies, promotion of simplified customs procedures among economic operators, development of customs capabilities in management of procedures yielding economic effects.

He stressed the incoming MATRA program would complement the prior one, along with enhancement of CA's capacity development in control of excise, enhancement of the customs laboratory, as well as strengthening of communication and managerial capabilities in the institution.

Dutch ambassador to Macedonia Simone Filippini stressed that Macedonia developed into a regional leader regarding the quality of its institutions.

"The Customs Administration is one of the institutions that work well. The next step we will undertake in transferring Dutch experiences in customs operations is quite innovative, since customs management is a very serious issue. This is maybe one of the most important fields in meeting EU accession criteria", said ambassador Filippini.

Cooperation between the countries' customs was launched in 2003 and has since contributed to the improvement of customs procedures, facilitation of trade, improvement of the business climate and tax collection.

[Mia]