MACEDONIAN JELENA ANTIC WINS CONFERENCE AND CONTINUES TO NCAA BASKETBALL TOURNAMENT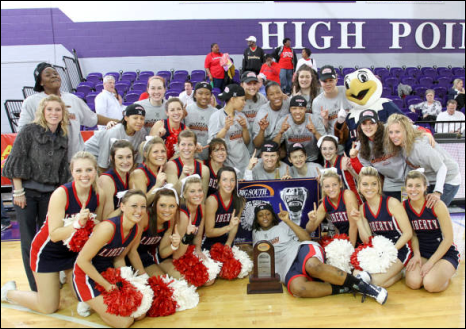 Sports.

Meet Jelena Antic, she is a Macedonian basketball player from Skopje. She plays college basketball with the Liberty University Flames from Lynchburg, Virginia in the USA. The liberty Flames compete in the Big South conference of the NCAA.

Jelena played three years of high school basketball at Liberty Christian Academy before admitting to Liberty University. There she led the Bulldogs to their first ever VIS Division I state runner up finish, as a senior. She was named the VIS Division I State Player of the year as a senior, as she posted 20.0 ppg, 9.0 rpg and 5.0 apg from the point guard position. She also played with the Macedonian national team under 19.

Last weekend Jelena and her team managed to win the Big South conference championship. Brown led Liberty with 24 points and Jelena Antic and Beecher adding 9 points each. Liberty topped Gardner-Webb, 68-66 and thus receiving the Big South's automatic bid to the NCAA tournament which will begin for them next Saturday. The Liberty Flames as the no.13 seed have drawn no.4 seed Kentucky. The game against Kentucky will be played in Venerable Freedom Hall in Louisville at 2.30 PM ET (19:30 CET). The game will be televised on ESPN2.

MD: Congratulations to Jelena Antic and her team! Good luck in the NCAA tournament.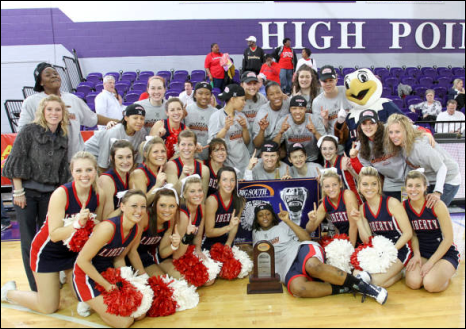 [bigsouthsports.com]