MACEDONIA TIMELESS SEEN BY 160.000 PEOPLE ONLINE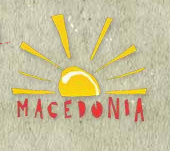 Culture.

A total of 160,000 visitors have seen video clip "Macedonia-Timeless" of Milco Mancevski in the first two weeks after its promotion. The website supporting the clip has over 3,000 daily visits from 93 countries.

"This is the first time that such interest has been shown about Macedonia since the 2001 conflict. It is the first time that Macedonia is not interesting due to a conflict or crisis, but as tourist and cultural destination", say representatives f "S Press".

The clip is broadcast at six international TV stations, such as CNN, Euronews, Fox News etc), and will soon start to air in nine more countries.

[Culture.in.mk]