GORAN PANDEV BECOMES A FATHER WHILE INTER WINS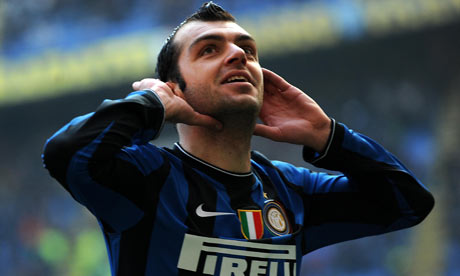 Sports.

While Inter was beating Barcelona, even better news out of Milan, Italy. Pandev's wife Nadica gave birth to a healthy baby boy.

Celebrations followed in Milan and Strumica. A larger group of Macedonians was already in Milan to watch Inter - Barcelona, including Pandev's former coach Ilija Matenicarov. The parents of both Goran and Nadica arrived quickly in Italy to celebrate the event.

The happy couple has already announced the name of the baby: Filipo, the italian version of Phillip.

[Mina]