WINES OF MACEDONIA - SV.TRIFUN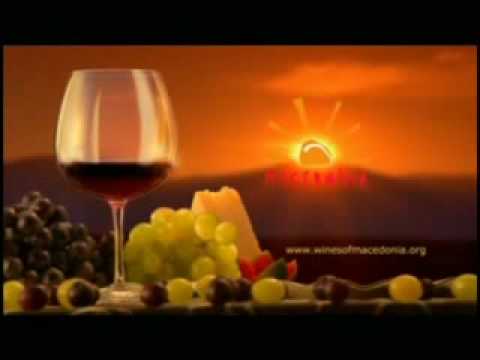 Food and Drinks.

Today it's St.Trifun day, the saint guardian of wine and wine growers, that's why we took this oppurtunity to introduce and tell you something about Macedonian wines.

The rich Macedonian wine tradition began already at the time of Philip II and Alexander the Great of the Macedonian royal family who appreciated good wine. During the Roman Empire this tradition continued, and Macedonia - part of the Eastern Roman Empire until the seventh century - was one of the most important regions for grape cultivation in the Empire. Grape growing continued and was freely developed until the fourteenth century. During the period of the Ottoman Empire (1350-1918), winemaking was kept alive in Macedonia's abundant monasteries.

Macedonia is one of the oldest wine producing countries in the world, so what about today? Unfortunately Macedonian wines are not so popular in the world and it is very hard for Macedonia to compete with winemaking countries like France, Italy and all the newcomers like Australia, South Africa and Chile. It's also probably the way we present it or sell it why they are no succes. The winemakers blaim the politicians and the bussinesmen blaim the winemakers, in the meanwhile people are slowly trying to promote our wines with the help of USAID.

Today 4,000 small vine growers with an average holding of 2.3ha dominate the industry. They sell grapes to medium and small size wineries that produce and market wines. There are about 38 wineries in all of Macedonia, 25 of which export on foreign markets in more than 26 countries around the world.
Macedonian wines have done extremely well in competitions in recent years, winning several awards and medals at events such as the International Wine Challenge in England and the Mundus Vini in Germany where Fonko's chardonnay won the gold medal in 2006. These awards are important marketing tools for wine producers, which, at the same time, enable them to see how Macedonian wines fare against other countries' wines on the international market.

MD: Macedonia's wines are indeed great wines. It has improved allready which can be seen in the number of bottles shipped to other countries, such as to Germany, Holland, Japan, the UK, and the US. Currently Macedonia is the fourth largest exporter of wine to Germany. For those of you who haven't tried any Macedonians wine yet; What are you waiting for!? Go to your local wine importer and you will certainly find some Macedonian wines there. Nazdravje!
Have a look here:
(This article has been published before, but we got alot of interesting comments on it, so we want to share it with you again)