MACEDONIA TO ESTABLISH SEA FLEET??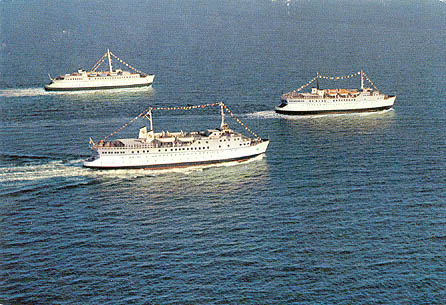 National.

At its last session, the Macedonian Government made a decision to create a sea fleet which will travel to all world destinations under the Macedonian flag, reports Skopje daily "Vest".

Unofficially, Vest states that the Government has narrowed down the 'home' port to two locations. It'll be between Drach and Istanbul. Solun (Thessaloniki), the closest port and former capital of Macedonia, was not mentioned in any of the reports.

The fleet will be formed as a public-private parternship.

In the begining there will be around 10 ships, while the number will increase in the near future. Macedonia aims to become one of the few countries who despite not having sea ports, have developed large sea fleets.

[Mina]