BAKOYANNIS AND MILOSOSKI FAIL TO MEET IN CORFU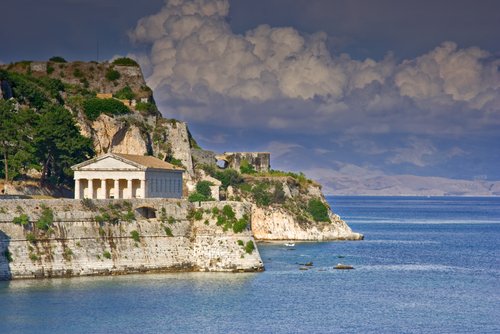 National.

At the sidelines of the OSCE informal ministerial meeting at Greek island of Corfu, Foreign Minister Antonio Milososki held Sunday bilateral meetings with colleagues from Great Britain, Sweden, Netherlands, Finland and Belgium.

The meeting with Greek counterpart Dora Bakoyiannis was not held, due to "overcrowded schedule".

"Unfortunately, due to the overcrowded schedule, as announced from the Greek side, the meeting with counterpart Bakoyiannis was not held, but nonetheless, we expressed our readiness and reiterated our invitation for a meeting in Skopje, during the visit to the OSCE Mission in Macedonia", said FM Milososki, adding this would be an opportunity for debates on bilateral topics, MIA reports.

He stated that Bakoyiannis gladly accepted the invitation, expressing hope that the meeting would be held soon.

"We are ready for dialogue and the visit could be a good opportunity for its resumption", added Milososki.

In response to Macedonian journalists at the Corfu press conference, Greek FM Bakoyiannis said she wanted a meeting with Milososki, but her agenda was full.

"I wanted to hold a bilateral meeting with Minister Milososki, but unfortunately my agenda was full. I said in the course of the Kosovo visit that I would come to Skopje once my schedule allows it. Being the OSCE chairperson, I will have the opportunity to see the mission, but also talk to your leadership on the open issues between the two countries", added Bakoyiannis.

According to diplomatic sources, PM Kostas Karamanlis personally placed a ban on a bilateral meeting with Milososki due to the November 2004 decision by the Greek government, which is still into force, on ceasing all bilateral meetings with Macedonian officials, as well as due to the concern that the meeting would get large media attention, thus "macedonizing" the OSCE conference and overshadowing the Greek hosts.

[Mina]