DIASPORA VERY IMPORTANT FOR THE COUNTRY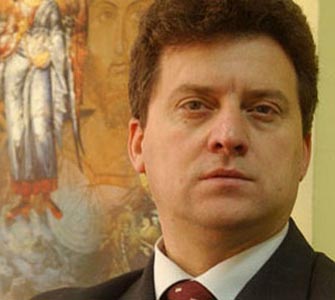 National.

The Republic of Macedonia is proud of its Diaspora. American, Canadian and Australian-Macedonians, as well as the Macedonians living throughout Europe are the most important link between their old country and their new homeland, President Gjorge Ivanov said addressing the first UMD Global Conference.

In his speech, which was read Saturday at the conference in his absence, Ivanov said that Macedonia today is a shining example of an open and multicultural society. It has courageously faced the challenges of the Balkan past, creating its own functional model, which unites its citizens and ensures a common and prosperous future.

- The Republic of Macedonia has a clear strategic agenda. We strive to see Macedonia as a member of NATO and of the European Union, a country that is strong and respected, with proud, prosperous and happy citizens. In attaining these goals the Republic of Macedonia continues to persevere resolutely on the path to Euro-Atlantic integration, and to pursue a responsible domestic and foreign policy, he said.

- Our country is faced with a large challenge. Its goal of Euro-Atlantic integration is challenged by an irrational problem imposed by a single member state of NATO and the EU. We are encouraged by the support of the USA, Canada and many other nations in discussions on overcoming this problem that continue under the auspices of the United Nations. I am personally grateful to the Macedonian Diaspora, and through organizations such as the United Macedonian Diaspora, for being Ambassadors for their homeland, Macedonia, he said.

Therefore, the Macedonian people call upon you, dear friends to continue and intensify your efforts for spreading truth and fighting for a more just world. A world in which all people will have the right to freely express their name, identity, language and culture, wherever they live.

- The USA is a strategic ally of the Republic of Macedonia. Our partnership has deep roots, and generations of leaders in politics, civil society, the arts, the armed services, both men and women, have made an invaluable contribution towards this. Many of these people are here in Washington today. I would especially like to thank Senator Richard Lugar, Congresswoman Candice Miller, Congressman Harry Mitchell, Congressman Bill Pascrell, Congressman Earl Pomeroy, Congressman Mark Souder, Major General Michael Dubie, Ambassador Philip Reeker and the many other men and women for their hard work in bringing our two nations closer together in the aim to achieve victory for the ideals we share, President Gjorge Ivanov said addressing the first UMD Global Conference in Washington.

[Mina]