MACEDONIA - TURKEY: AGREEMENT ON DIAGONAL CUMULATION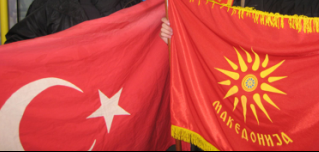 National.

The implementation of the Agreement on Diagonal Cumulation of Origin for merchandise exchanged by Macedonia and Turkey will begin today.

The preferential free trade agreement is especially important for Macedonian companies in the textile industry and for the other companies that use raw materials. It will enable the implementation of zero tariff rates on Macedonian products manufactured with raw materials that originated in Turkey, when they are imported by EU countries.

All branches of the economy will benefit from the arrangement, with the exception of agriculture and the steel industry. What diagonal cumulation means for the textile industry is that the two stages of processing before getting the final product will be not needed anymore.

Prepared fabric could be imported from Turkey, processed in Macedonia and at the end exported in EU duty-free.

[Mina]