JOURNALIST SUSPECTED OF MURDERING 3 WOMEN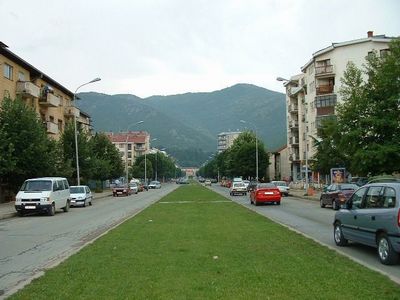 National.

Police arrested a Macedonian journalist on suspicion of murdering at least three elderly women, authorities said Saturday.

Vlado Taneski, a newspaper correspondent, first became a suspect because his newspaper articles included details of the crimes that officials had not released. He has not yet been charged with any crimes. "Police arrested Vlado Taneski, a 56-year-old man from Kicevo, a town about 120 kilometres southwest of the capital, Skopje, as the main suspect in the murder of two elderly women," police spokesman Ivo Kotevski told reporters Saturday.

"He is also suspected of being involved in another murder of a woman and (in the disappearance of) a 78-old female who is still missing." The three women died in 2005,2007 and 2008.

Police alleged that Taneski, a former correspondent from Kicevo for the national daily Utrinski Vesnik (Morning Post), killed the three women in brutal fashion.

"All victims were found naked, strangled, wrapped with phone cables and placed in nylon bags hidden in different locations," Kotevski said. "The women were sexually and physically abused. For example, the last victim, a 65-year old female, was found with 13 deep wounds on her scull and multiple rib fractures."

Police said the victims' lives bore similarities to that of Taneski's late mother, with whom he had a poor relationship. "All victims were elderly females with poor education who had worked as cleaners. They all were from the same neighbourhood of Kicevo," Kotevski said.

The fourth female, who was reported missing in 2003, has the same profile and police suspect that she, too, has been murdered, Kotevski said. Taneski lived in the same neighbourhood as the women who were killed, Kotevski said.

Kotevski said the journalist was arrested Friday afternoon at his home in Kicevo. During a search of the home, police found pornographic videos, the police spokesman said. Police searched Taneski's summer cottage in a nearby village on Saturday, and found "biological material" in the cottage, Kotevski said.

MD: This morning several newspapers said that Taneski has committed suicide in the Tetovo prison. Official statements are yet to be anounced.
[Canadian Press]