NO MACEDONIAN VICTIMS OF AUSTRALIAN WILDFIRES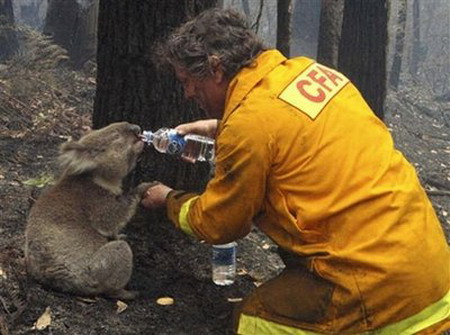 National.

There are no Macedonians among the victims in the Australia wildfires, said Ico Najdovski, secretary of the Macedonian community in Australian federal state of Victoria.

"Information reported in certain media that a four-member Macedonia family was killed in the fires is not true. There are damages, but no Macedonian casualties thus far", stated Najdovski.

Monastery "St. Kliment Ohridski" in area King Lake was burnt to the ground. Victoria emigrants have already launched activities for reconstruction of the first Macedonian monastery abroad, built in 1973.

Australian federal state of Victoria is almost entirely hit by the wildfires in the past 4-5 days. Temperatures have risen up to 48C, accompanied by strong winds up to 100kmh. The death toll has surpassed 180, along with 750 houses and 400,000 hectares of forests burnt.

[Mina]